Explore Media, our network of Social Media profiles, reached over 55,000,000 people last year. With The majority of the reach coming from our Facebook pages. Two of the top performing pages are: Fails with over 112,000 subscribers and Texas is Life with more than 20,000 subscribers.
Explore Media brands are also on Twitter, Instagram, Reddit, and YouTube. Time is spent creating and sharing content daily for each of these platforms in order to keep our audiences engaged. Below are a few examples of content that was published throughout last year.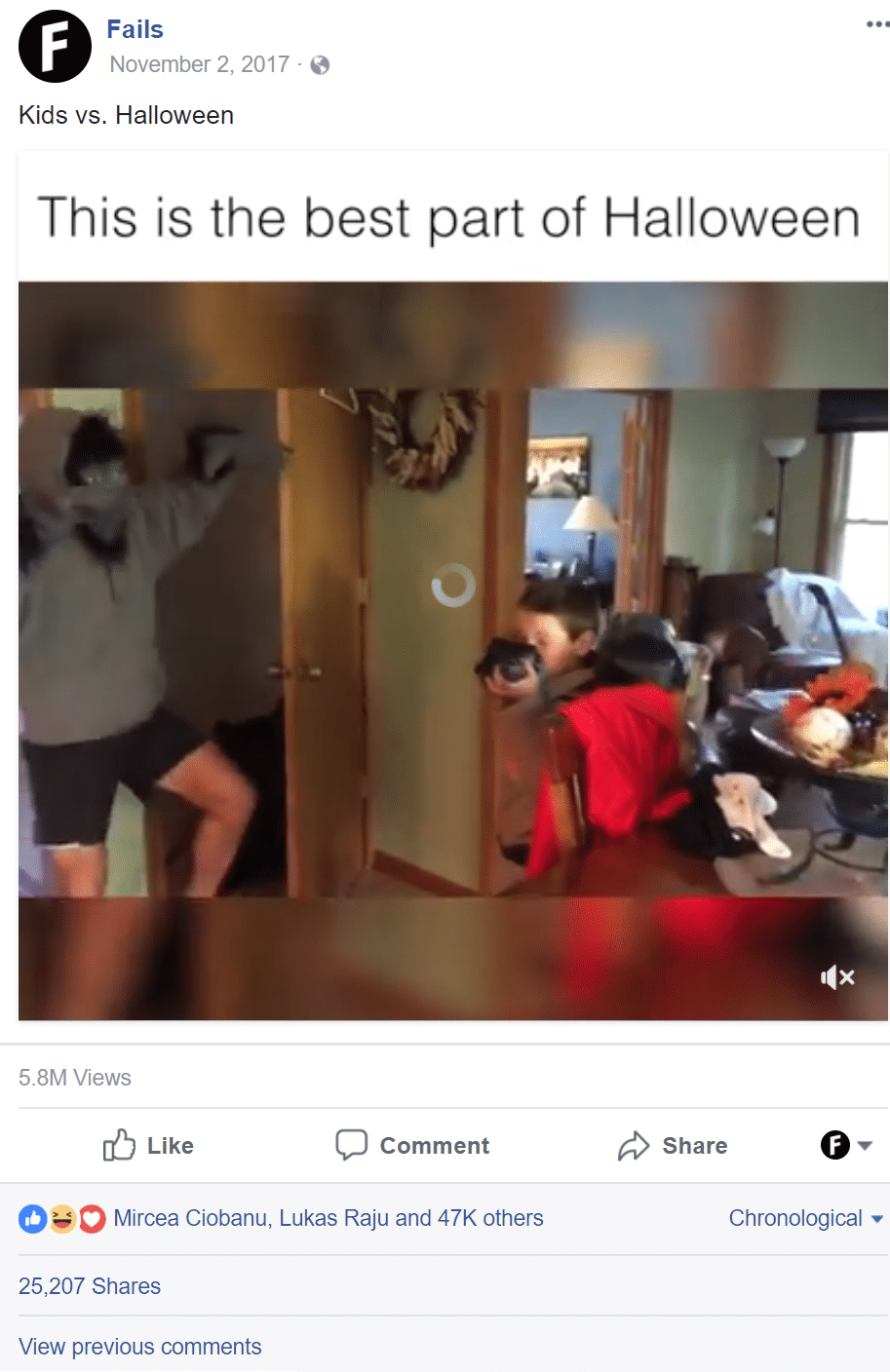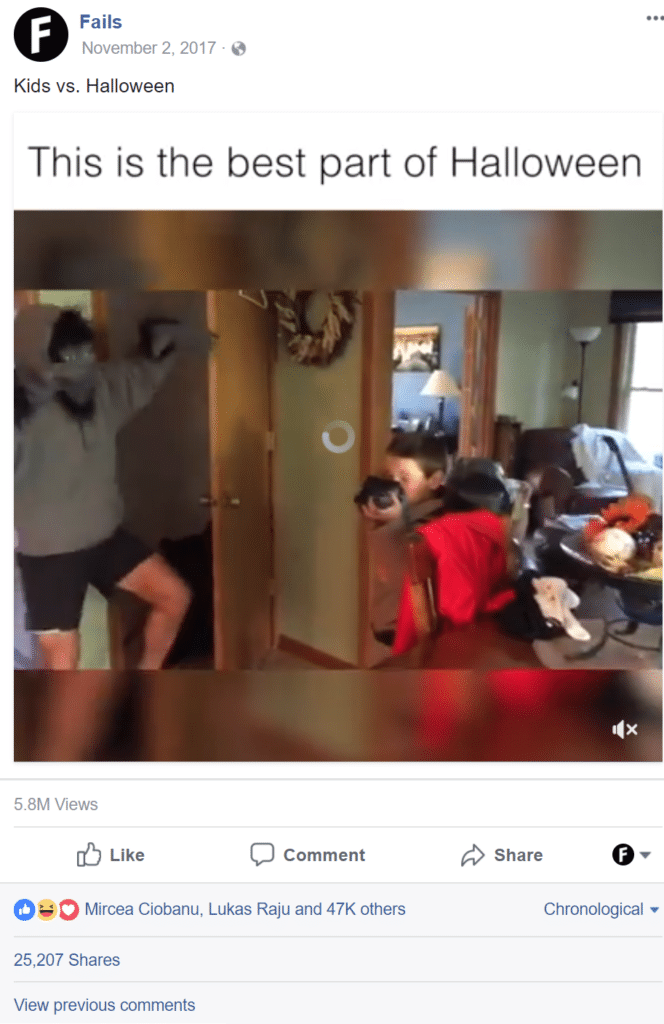 As the 31st approached we thought it would be a great idea to share a bunch of hilarious moments on Halloween to the Fails page. The 2-minute compilation video reached over 18,000,000 people and was shared over 25,000 times.
Texans love queso with a passion and they fell in love with this young boy going head first into his bowl of queso.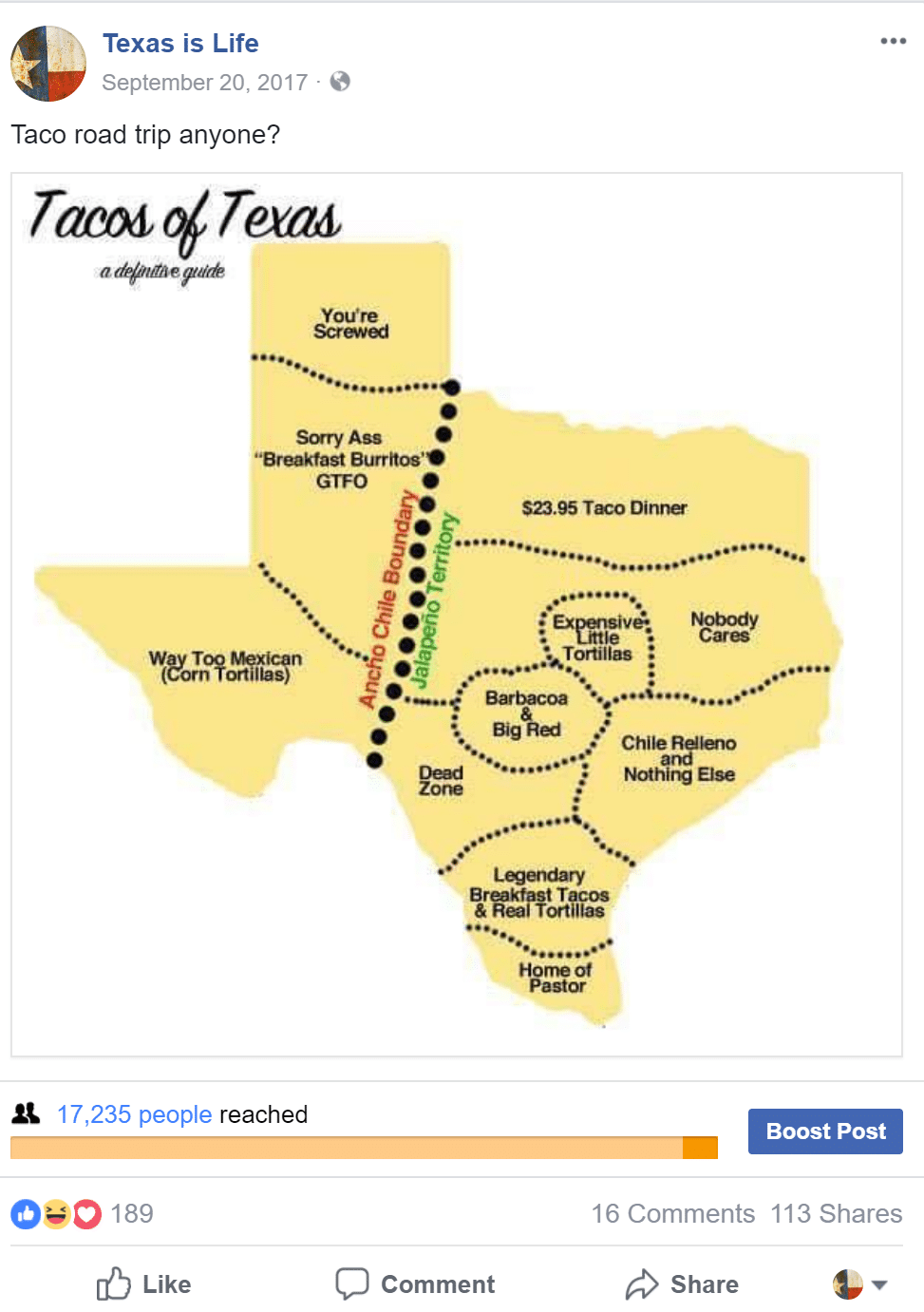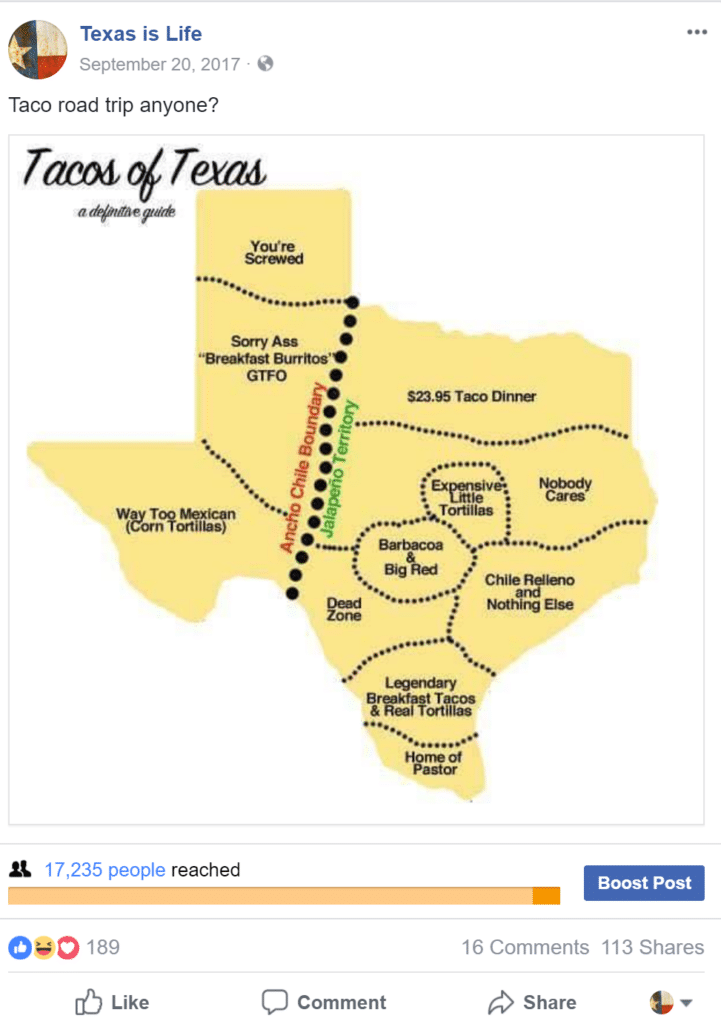 Video clips do great on Facebook but don't underestimate a well-done graphic or a good meme.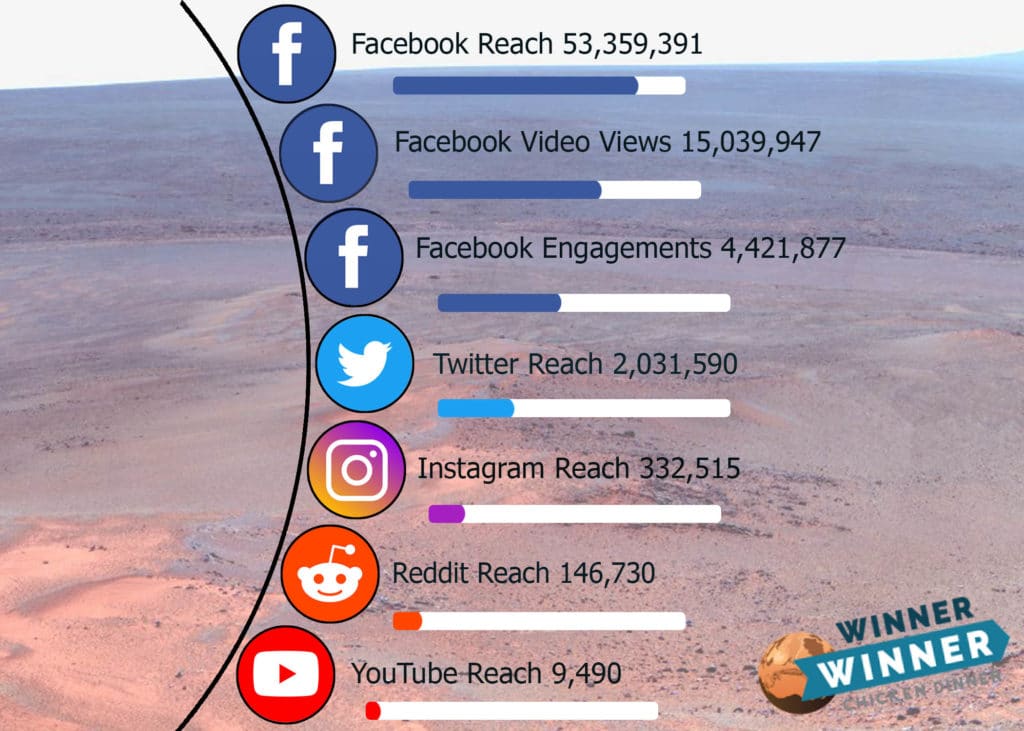 Above you will find Explore Media's 2017 end of year stats covering some of the biggest data points on each platform. We definitely ended the year on a good note and can't wait to see where 2018 takes our network, we've already added a blog for Fort Worth this year.